Get Started today with a complimentary "Get Acquainted" call to learn more about our financial planning services.
We can talk about your financial concerns and goals and match them to the services we provide.
---
Fee-only Services include Financial Planning, Retirement Planning and Wealth Management
Would you like:
A clearer financial roadmap.
A solid plan on how you will get there.
To avoid costly financial mistakes.
Confidence in your overall budget and finance management strategy
Someone you know is working in your best interest.
Beacon Financial Management, LLC is an independent, objective financial planning and wealth management advisor registered in the state of California offering fee only services.
What is a Certified Financial Planner?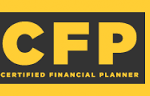 "Only Certified Financial Planners have completed extensive training and are held to the highest ethical and educational standards"  CFP ® professionals understand the complexities of the changing financial climate and will make financial planning recommendations in your best interest. "  (letsmakeaplan.org)