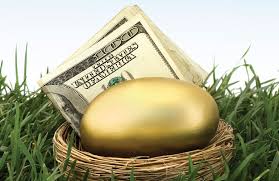 As a mother and spouse, like many of you I have always had questions about how to best manage my family's finances and investments.  I started this blog as an adjunct to my website because I know many of you are looking for answers to similar questions.
Investing and saving for the future have always been a great passion of mine.  I became a certified financial planner, and specifically a fee only advisor so that I have no conflicts of interest and can provide people with the best advise.
I hope you enjoy reading my posts and please comment or ask questions.  Most of all I hope you will suggest other topics of interest to you that I may comment on in the future.
Its your money, find someone you trust that will help you maximize it and protect it to provide a secure promising future for you and your family.
Boonseon Gudmundsen